Barack Obama's Faux State of the Union Address was pretty so-so. Remarkable mainly because the rhetoric seemed to appeal equally to Republicans and Democrats. But Bobby Jindal - !
Jesus.
I thought the Boy Governor of Louisiana was supposed to be the GOP's Golden Boy, some sort of Conservative Savior who could walk on water even as it breached levees and lead the Republican Party out of darkness and back into winning elections. Heh - maybe in Mister Rogers' Neighborhood. Seriously: all he needed was a cardigan. Then again, Jindal's delivery made Fred Rogers look as animated as Tom Cruise on Oprah. Maybe the GOP can get him to do late night infomercials. "(chuckle)" says the teleprompter. "Heh. Heh." says the Boy Governor. Good God.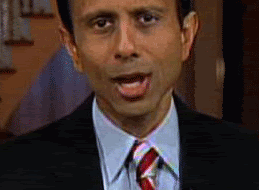 And what was that story about the sheriff and bureaucracy and boats? Has anyone heard
that
before? I seriously doubt its provenance. If volunteers had turned up with boats to rescue people from the rooftops of flooded New Orleans and had been turned away due to insurance regulations or whatever, don't you think the Republican Party would have made hay of such incidents before
now?
In any event, Jindal should probably stick to amateur theatrics - if any self-respecting community theater would even hire someone so completely wooden and unspontaneous...
ON EDIT (6:00 am): Ha! And
WHAT A LIAR!
Didn't see
that
coming...

Tags: photo/graphic, politburo
humour:
astounded